NORTHWEST COMPASS strives to be effective in the provision of services to those in crisis in the Northwest suburbs. Through a consortium of integrated community partnerships we deliver comprehensive services that help people when they need it the most: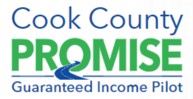 Cook County's Pilot Program
Other NORTHWEST COMPASS Services:
A Northwest Compass program that provides counseling and assistance to help stabilize a family's current housing situation, as well as provide counseling and assistance for a variety of circumstances. Learn more

A Northwest Compass program that provides emergency relief for people who lack sufficient food and nutrition to meet their daily needs. The program assists clients by supplementing their household budgets through immediate food support. Learn more

A Northwest Compass program that focuses on personal stability including personal health, safety, economic stability, and coordinate housing for the now invisible, but ever-growing population of homeless youth in our service area. Learn more

Compass Point assists people going through crisis through an initial screening and assessment. Clients receive appropriate community resources, internal and external referrals to programs and/or services that best meets their needs.
As a member of the Alliance to End Homelessness, Northwest Compass is striving for the elimination of homelessness in suburban Cook County through the coordination and maximization of available resources to assist homeless individuals and families.
CE is a critical component to any community effort to end homelessness and Northwest Compass is proud to lead the effort with the collaboration of our community partners! Learn more

Stabilization & Empowerment Services Across Programs include but are not limited to:
Helping Hands provides LIMITED financial assistance (based client eligibility and limited funding) to people experiencing an unexpected crisis. The assistance helps to alleviates temporary monetary hardship which allows clients to become stable and stay empowered in their everyday lives.
Street Outreach strives to prevent the exploitation of our population's most vulnerable by identifying unaccompanied youth and homeless in our service area and providing them with linkages to services that help them leave the streets.
Career Coaching prepares the unemployed, the underemployed or the displaced worker to become job-ready in today's working environment. The program assists clients in finding and maintaining employment.
Financial Counseling provides financial education and counseling to assist in better management of financial resources. The program aims to increase clients' financial knowledge and everyday practical skills.