NORTHWEST COMPASS is committed to helping end the cycle of youth homelessness with HYPE: a new coordinated system adopting new methods of providing existing services through better alignment of housing resources, education, training and employment services, as well as an array of supportive services.
Young adults who aren't connected to work or school represent an annual cost to society upwards of $250 billion. Northwest Compass HYPE seeks to address the issues facing our ever-increasing youth-in-crisis population. While each young adult is unique and all of our services are geared to the individual, we have found some commonality in conditions facing unaccompanied young adults. Experience teaches us that the following sub-populations find themselves at greatest risk: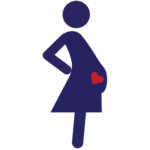 Parenting/Pregnant Youth. Having a child at a young age and while in crisis can increase financial hardship by making it more difficult to find shelter and/or employment, while also putting young adults at increased risk of mental illness.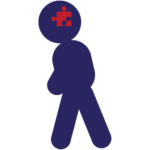 Youth With Mental Illness. Untreated mental health problems may lead to dangerous behavior and/or drug use as well as causing feelings of depression and isolation resulting in frequent absences from work and/or school.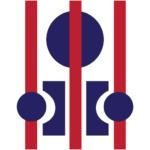 Youth With Criminal Record. Teens and young adults who have been incarcerated or have a criminal background have difficulty finding employment and/or housing as well as struggling to obtain benefits to which they are entitled.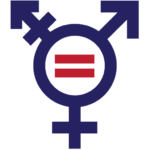 Identifying as LGBTQ+. While still discovering who they are and coming into their own identity, LGBTQ+ teens are often targeted for their sexuality, putting them at increased risk of homelessness compared to their straight peers.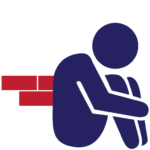 Youth in Foster Care. Youth in the foster care system are at significantly higher risk of becoming homeless. One nationwide study indicates that more than 30% of unaccompanied young adults were in foster care in the year before they took to the streets, while some experts estimate that 40-45% of teens leaving foster care become homeless within a year.
HYPE: Helping Youth on the Path to Empowerment provides supportive services to help unaccompanied young adults prepare for life's challenges and navigate crisis. Our caring and compassionate staff work to create a safe space in which we can offer services that aim to break the cycle of poverty for the unseen and often stigmatized population of unaccompanied young adults aged 18-24 in our community:
Client-centered assessment and case management.
Provide secure storage for mail and small belongings plus virtual storage for electronic files.
Address basic needs including food, limited transportation resources, clothing vouchers, school supplies and hygiene items.
Housing counseling including shelter, financial assistance, transitional living, permanent supportive housing, and rental assistance.
Facilitate metriculation by coordinating education needs.
Individualized career coaching to improve employment outcomes.
Financial coaching to facilitate awareness of finances for sound decision making through every stage of life.
Life Skills groups focus on health, safety, coping skills, nutrition, healthy lifestyle and healthy relationships.
Community involvement gives the youth the opportunity to engage through volunteering.
Raise awareness, expand outreach, create trust and initiate effective engagement with early intervention to help break the cycle of youth homelessness in Chicago's Northwest suburbs.
Tailor and improve supportive services to address the unique needs of homeless and vulnerable youth.
Make education, training and resources available to help young adults build a solid foundation for success and achieve their full potential.
Match effective, culturally appropriate intervention, thereby reducing risk and strengthening protective factors.
Coordinate comprehensive community response and collaborate among systems to create affiliate sites.
One of the most pressing issues facing homeless and/or vulnerable youth aged 18-24 is a lack of storage/personal space for important documents and artifacts. Thanks to the Youth Storage Initiative grant, Northwest Compass is excited to expand its supportive services for its HYPE (Helping Youth on the Path to Empowerment) Program by installing 30 locker units, 3 large storage bins, and a washer and dryer. These new amenities will allow Northwest Compass to further assist young adults in securing a safe place for their belongings while continuing to stabilize their lives.
NORTHWEST COMPASS HYPE
services are offered free of charge to eligible clients. Training is available and volunteers are needed.
HYPE aims to address the gap in service for the often invisible but growing population of youth experiencing personal, economic and housing instability. It is important to note that while statewide the increase in unaccompanied youth over the last 2 years held steady at 17%, the population of unaccompanied young adults in the Northwest suburbs of Cook County has increased by more than 50%.
If you would like to help us support our neighbors in the Northwest suburbs through crisis, please Donate today. Northwest Compass is a 501(c)(3) non-profit organization. Your gift is tax deductible as allowed by law.
If you would like to volunteer, please contact [email protected] or visit our Get Involved page to learn about available opportunities.
Please contact [email protected] or call +1 847 392 2344 today.