Because everyone needs a place to call home, NORTHWEST COMPASS' Housing Program empowers clients in understanding and actively participating in the management of their housing situation in order to achieve the best solutions and outcomes for their individual circumstances.
While the root cause of homelessness may be largely attributable to the deterioration of one's financial and/or social support system, and clinically those facing a housing crisis may be categorized as Marginal, Recent or Chronic, at Northwest Compass we understand that conditions facing our neighbors experiencing a housing crisis are complex and varied: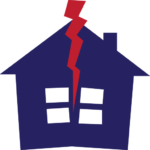 Unstably Housed. Those in our community who live at or below the poverty level and struggle to keep a roof over their heads.
Homeowners struggling to pay real estate taxes, maintenance upkeep, repairs or other expenses.
Those unable to meet expenses due to natural disasters.
Individuals relying on the financial goodwill of family, friends and religious or other institutions.
Those who may use services meant for the homeless to sustain their current living situation.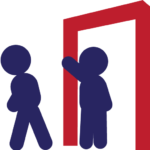 Imminently Homeless. Those at risk of homelessness, or without a home for a few months or less, due to unforeseen personal or financial crisis.
Neighbors in danger of or who recently lost their home due to foreclosure or eviction and have to find temporary housing or live on the street.
Individuals lacking sufficient income to meet future monthly expenses due to illness, unemployment, unexpected recurring expenses, loss of breadwinner, etc.
Those experiencing isolating situations and circumstances beyond their control, such as victims of domestic violence.
Individuals who may see their situation as temporary and not actually consider themselves homeless.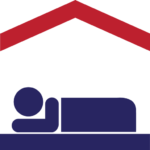 Homeless with a Roof. Those in the community who lack a fixed, regular and adequate nighttime residence of their own.
Neighbors who may be temporarily housed by friends, family members or others.
Those seeking temporary living accommodations in a publicly or privately operated shelter such as TLP or PADS.
People, particularly unaccompanied young adults and teens, who are "couch surfing" or "doubling up."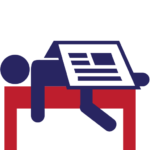 Homeless Without a Roof. Those whose primary nighttime residence is a public or private place not designed for or regularly used for sleeping accommodation.
Individuals may be sleeping in a car, park, abandoned building, bus or train station, airport or campground.
Those who cannot secure permanent housing for a variety of reasons such as limited income, poor credit, previous evictions or criminal record.
Neighbors forced to leave their permanent residence such as those who may be struggling with addiction or mental illness, runaway youth and those exiting an institution where they resided temporarily.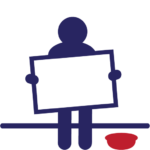 Chronically Homeless. Those who have come to accept their life on the street as the norm.
Those who have been homeless for a sustained period of one year or more, or those who have experienced 4 or more episodes of homelessness in 3 years or less.
Individuals facing chronic disabling conditions for which they have not sought, or are unable to seek, treatment.
At Northwest Compass, we understand that losing your home can be deeply demoralizing. Housing crisis may lead to loss of identity and self respect, creating feelings of isolation, mistrust and suspicion. The caring and compassionate staff of Northwest Compass Housing treat everyone with respect, working diligently to help our neighbors turn crisis into opportunity every day by providing the following services:
Free individual counseling
Limited homeless prevention financial assistance*
Education and advocacy for residents from the Northwest Suburbs of Cook County facing eviction, foreclosure, or homelessness
Education for prospective homebuyers on the different aspects of home ownership, including information for down payment assistance programs
Money Management counseling, education, and practical information and tools to help clients understand their finances
Career Coaching and support to clients to help prepare them:

for becoming job ready
to gain employment
Provide assistance and advocacy to those facing eviction, foreclosure, or homelessness in Chicago's Northwest Suburbs
Make information and resources available to clients facing a housing situation crisis
Provide assistance to clients about foreclosure mitigation to preserve home ownership
Help educate prospective homebuyers on the different aspects of home ownership and provide information for down payment assistance programs
Provide education and training on fiscal responsibility and career management in order to empower clients to achieve the best outcomes for themselves and their families
NORTHWEST COMPASS HOUSING
services are offered free of charge to eligible clients. Training is available and volunteers are needed.
If you would like to help us support our neighbors in the Northwest suburbs through crisis, please Donate today. Northwest Compass is a 501(c)(3) non-profit organization. Your gift is tax deductible as allowed by law.
If you would like to volunteer, please contact [email protected] or visit our Get Involved page to learn about available opportunities.
Please contact [email protected] or call +1 847 392 2344 today.