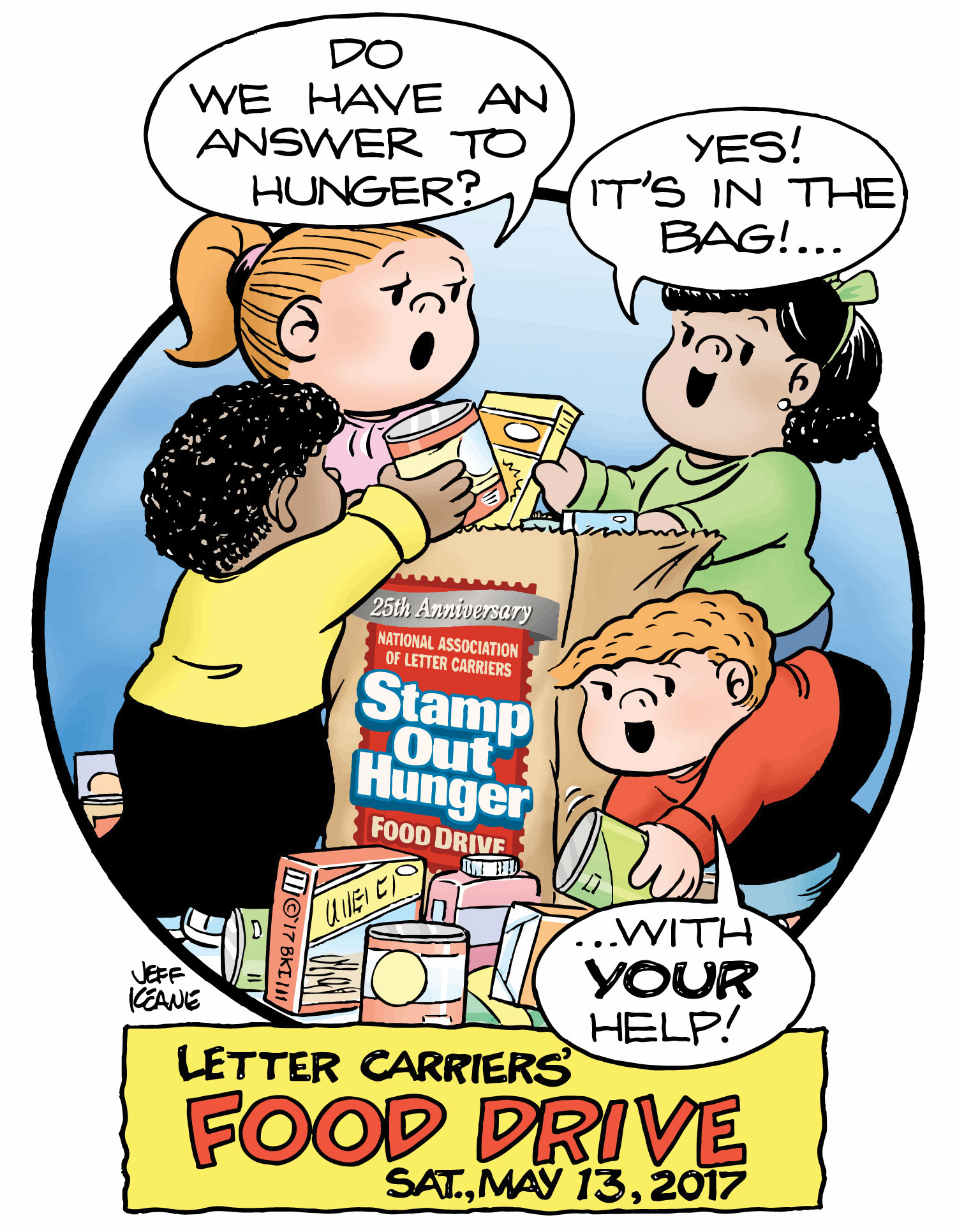 EVENT UPDATE: Thank you Neighbors!
This year the donations of non-perishable food to
Northwest Compass Food Connection
equaled 27,000 pounds—more than 3x last year's collection! We are grateful to the NALC for coordinating this effort each year, and thankful to the post office staff, Mount Prospect residents and our own volunteers for the overwhelming support to this year's drive.
Working alongside letter carriers and post office staff, 45 Northwest Compass volunteers provided 99 hours of service to retrieve and begin sorting food from 385 postal bins. Check out photos from the day of (courtesy of Justin S. Goh):
Last year we gratefully accepted more than 6,000 pounds of food, thanks to
Stamp Out Hunger Letter Carriers Food Drive.
We're hoping for your support again this year. Help us send a message on
Saturday, May 13, 2017
that we won't let our neighbors go hungry.
It's as easy as 1, 2, 3…
1. Collect and bag non-perishable food items. Please do not include food items that are expired/nearing expiration or packaged in glass jars. Most needed foods:
– Canned Meat and Fish
– Macaroni & Cheese
– Peanut Butter & Jelly
2. Place your bag near the mailbox and mail carriers will collect on Saturday, May 13, 2017.
3. USPS postal workers will insure delivery of collected bags to Northwest Compass Food Connection.
All donations go directly toward supporting our neighbors in need and helping to create a hunger-free community. Not able to collect food, but still want to help? Please consider making a donation in support of Northwest Compass Food Connection today.
For More Information
For information about supporting NWC Food Connection through Stamp Out Hunger Letter Carriers Food Drive '17, please download our flyer:

'17 Stamp Out Hunger
Questions?
Please contact Dr. Cheryl Novas, PhD
Northwest Compass, Managing Director, Partnership & Development
+1 847 637 0969
[email protected]