NORTHWEST COMPASS – LEGACY CORPS responds to the critical unmet need of providing caregiver support services for Veterans and military families that will allow them to remain in their homes for a longer period, and avoid institutional care at a higher cost to the care recipient and the community.
We proudly honor and serve veterans, military members and their families from all branches of the United States Armed Services:

I will get things done for America—to make our people safer, smarter and healthier.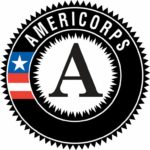 NWC Legacy Corps members and volunteers have taken the AmeriCorps pledge to proudly support caregivers of veteran and military families across Chicago and Rockford. 1of1Million Proud.
In-Home Respite Care
Child Care Respite
Supporting and Creating Peer-to-Peer Networks
Caregiver Transitional Services
Transportation Services
Information Dissemination and Public Education, such as:

PTSD
Traumatic Brain Injury (TBI)
Aging in Place
Suicide
Moral Injury
Maintain and/or recruit members, each to provide a minimum of 450 hours of service within one year to exclusively serve northern Illinois residents.
Provide direct caregiver support to Veteran and military families.
Provide a positive experience for Veterans and military families by connecting them with caring volunteers at no charge.
Decrease stress and financial burdens of family members that provide care to a Veteran or a military family member.
Provide information and resource dissemination to caregivers regarding common Veteran conditions.
NORTHWEST COMPASS LEGACY CORPS
services are offered free of charge, regardless of income level. Training is available and volunteers are needed.
If you would like to help us support our neighbors in the Northwest suburbs through crisis, please Donate today. Northwest Compass is a 501(c)(3) non-profit organization. Your gift is tax deductible as allowed by law.
If you would like to volunteer, please contact givingback@NorthwestCompass.org or visit our Get Involved page to learn about available opportunities.
Please contact info@NorthwestCompass.org or call +1 847 392 2344 today.